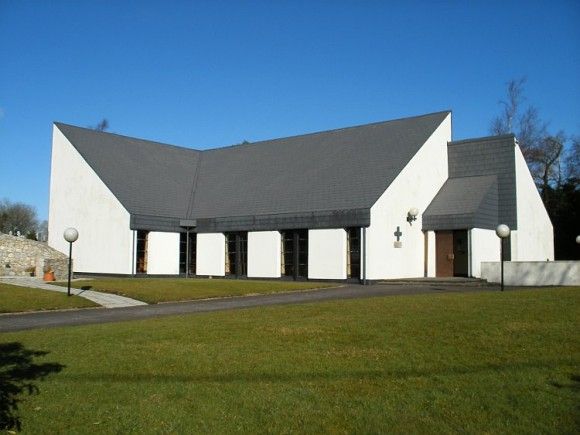 Ireland's second-highest village (after Roundwood, Co. Wicklow) is served by the Church of the Immaculate Conception, built at a cost of £110,000 during the pastorship of Fr. Patrick Boylan. Bishop Patrick Lennon opened it on March 1st 1978.
The old church that it replaced is now the Blanchvelle Centre. The name commemorates Fr. John Blanchvelle (or Blanchfield) who was parish priest in the late eighteenth and early nineteenth centuries and who is buried within this building. He had a local reputation for great sanctity and his advice to the 1798 rebels who sought his blessing before the second Battle of Hacketstown is still remembered. He told them that they were "a hundred years too soon."
The "Self- Help" organisation was founded in Knockananna by Fr. Owen Lambert, C.S. Sp., and other members of his family in 1984. Based on the idea of encouraging people to take charge of the development of their own communities and using the skills of volunteer workers and funds raised from Irish people this organisation has done much good work in several African countries.